Objectives
Golmar, operating since 1972 in the Professional Hygiene industry, is now one of the largest distribution companies in Europe. Only in Italy more than 200,000 companies from Manufacturing to Retail make use of Golmar solutions and expertise.

Through the collaboration with Golmar we continue our path of B2B platforms development and the implementation of System Integration projects, which aim to lead our customers in their Digital Transformation process.

Driven by the need of the company to have an analytical dashboard that can track daily information about customers and sales of its agents, Golmarback project came about.

The primary goal of our collaboration with Golmar was the development of a platform that simplify and optimize the monitoring and management of company's data and information.
Approach
After the analysis of the information storage system in use (AS400) and the study of the specific outputs requested by the client, we defined which process and development methodology would respond to current and future business needs.

In the initial stage, our approach was based on the definition of process and formats of the data export (from customer boards to sales boards) from the internal company system to Golmarback platform. This allowed us to develop a responsive web platform able to return readable data.

Platform development was realized to provide a much broader and more flexible range of information to the client through the implementation of a Parser system.
Execution
Once analyzed the existing data storage system we performed a test phase that allowed us to evaluate and calibrate data export and control to client flows.

We have therefore developed a clustering system that was able to recover data on a daily basis and to return information to the client via dashboard, according to the specifications defined at the outset.

The project was structured from the outset to be flexible and upgradeable so it is always possible to provide new information to changing of client needs in time.

The use of a Parser system has made it possible to create relational data structures from the input data, allowing us to carry out all required queries and to set the analytical dashboard.

In parallel we developed a system that digitize the track area of corporate agents, until then monitored in paper format, to produce a tracking map of agents specific areas and pins of each individual customer.

Finally, following a further phase of tests, we implemented data and map visualization and the data reporting on customers and single sellers.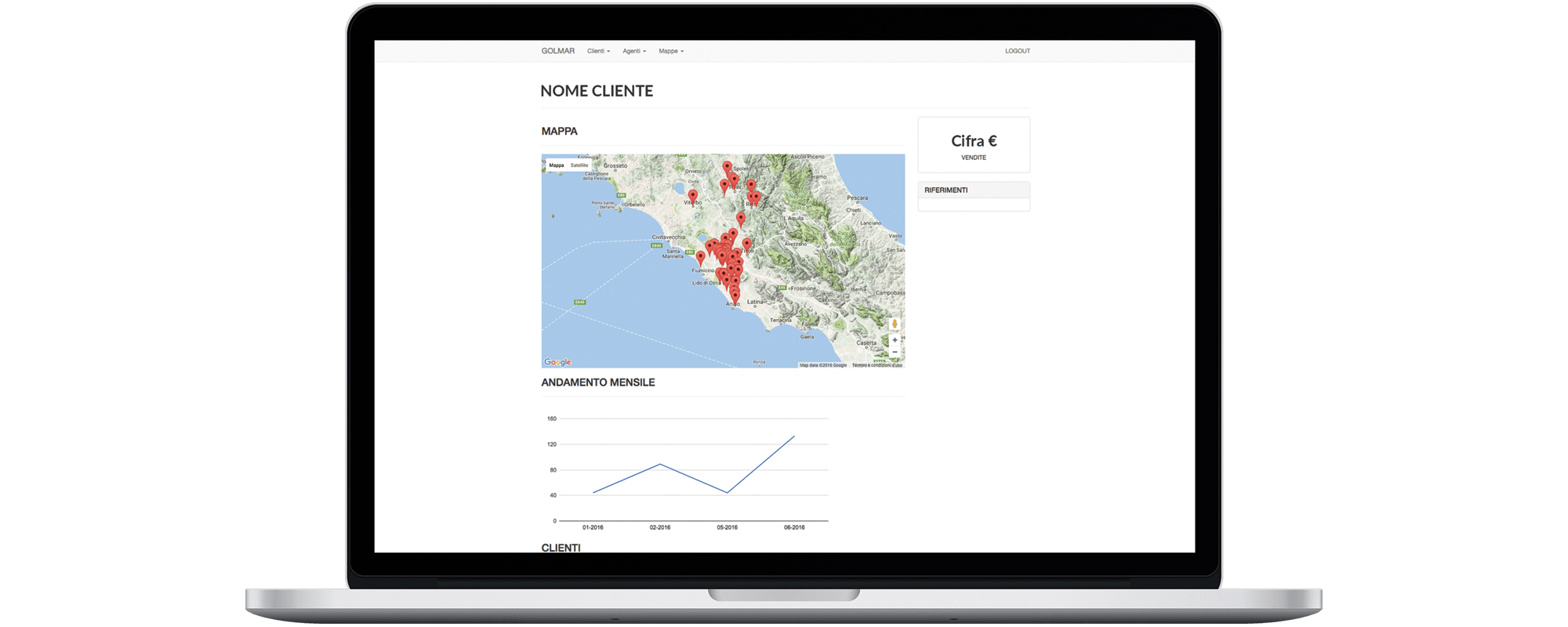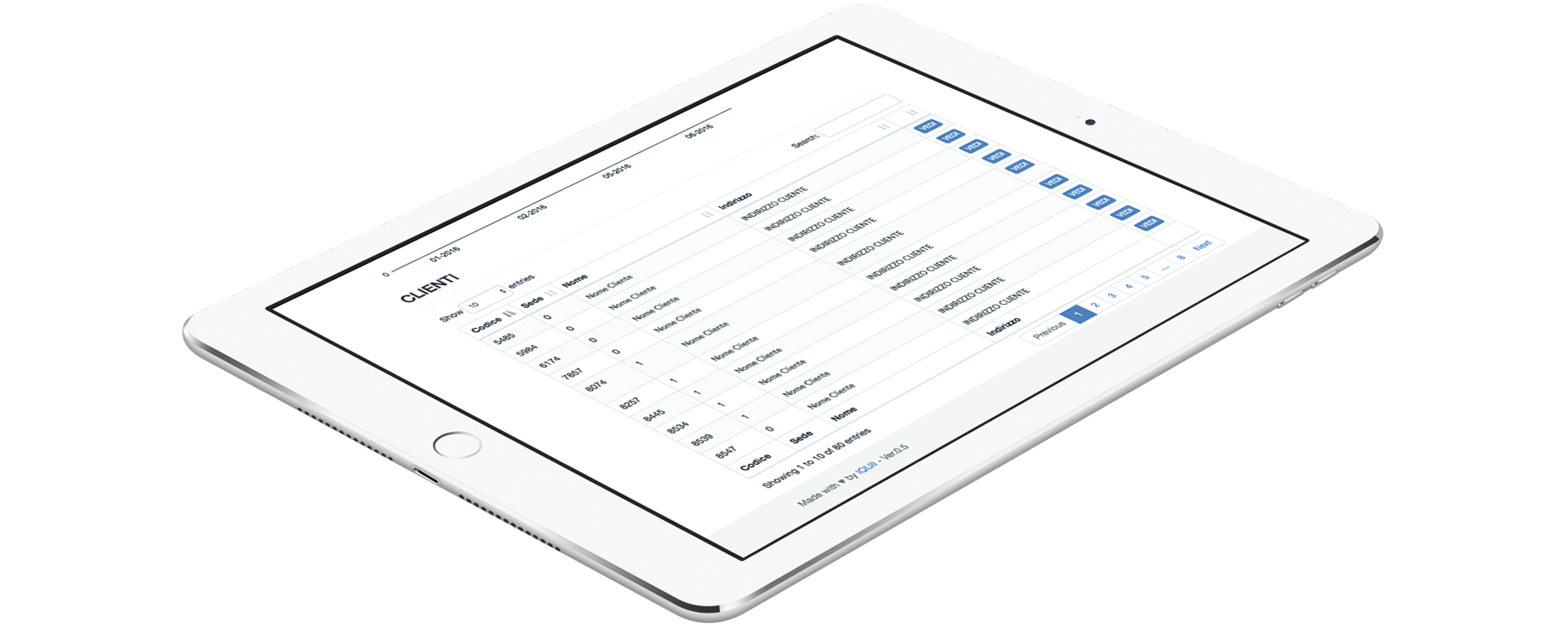 Result
With Golmarback our client has simplified and optimized the monitoring and daily analysis of business and sales.

Using a platform capable of centralizing all the information and return a comprehensive overview and detailed data about individual customers and agents, Golmar has expanded even further its ability to anticipate customers needs and to propose innovative solutions that respond so more specifically to their needs.

Finally Golmar has streamlined and simplified management of internal reporting and the sales performance analysis of each agent.