Objectives
Eurochocolate is an annual event dedicated to the culture of chocolate that takes place in Perugia, and is articulated in a series of events around the center of the town. The mobile application is aimed at the promotion of activities, of exhibitors and of enexpected events. Participants and the curious can keep up with goings-on and receive updates on everything regarding the EuroChocolate Festival.
Approach
We wanted to bring enjoyment of the EuroChocolate event to a new level, integrating in a mobile platform the static informative part with a real-time update service. In addition, to greatly enhance the user experience social networking features were added in order to boost conversation and interactions.
Execution
Our EventXP framework has been customized according to the needs of Eurochocolate. We created iOS and Android apps that invite users to experience the magnitude of the event through the potential of digital. Interactions between sponsors, exhibitors and participants have benefited from a parallel channel, which increased the range of Eurochocolate.
Screenshot EuroChocolate Mobile App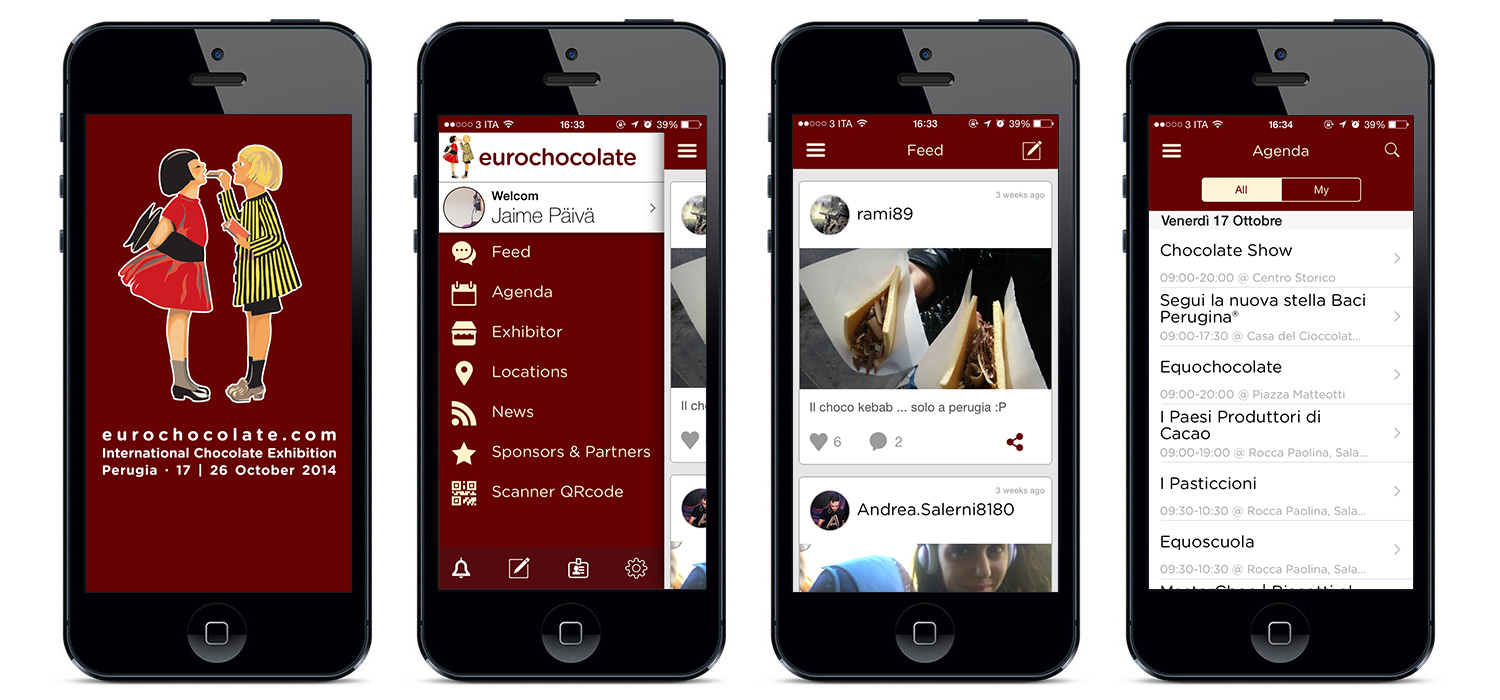 Result
The organizers have used the app notifications to alert users about events currently taking place, while the participants used the app either as a digital badge or as a space to meet and discuss with other people. The Festival experience and the online coverage have succeeded in enriching and strengthening the event.