Objectives
FoodInItaly is the portal - designed and developed by ItaliaOnLine - dedicated to the appreciation of Italian culinary excellence, with more than 6,500 Italian products and dishes illustrated in detail. The platform also allows you to meet the companies that produce and sell products belonging to the Consortium. The FoodInItaly app – created in collaboration with the ItaliaOnLine team – aims to establish itself as the reference point for lovers of food and good Italian cuisine, from enthusiasts to seasoned pros.
Approach
For FoodInItaly we performed the mobile interface design, development and porting from web apps to native applications. We considered it strategic to follow an agile approach in order to ensure optimal management of the project which included, along with implementation, also the integration of the client API. Constant interaction with the client, ItaliaOnLine, was useful in coordinating the various work plans and optimizing all the intermediate stages of delivery until the release and the official launch.
Execution
The FoodInItaly app was built with particular care paid to the enormous database of information constantly updated that makes the web platform a sure bet for those who are looking for good Italian food. Besides typical and certified products, searchable by category / region with commercial information and typical recipes to try, there are over 11,000 producers present in the app and a News section dedicated to a rich range of topics regarding Food and Expo Milano 2015.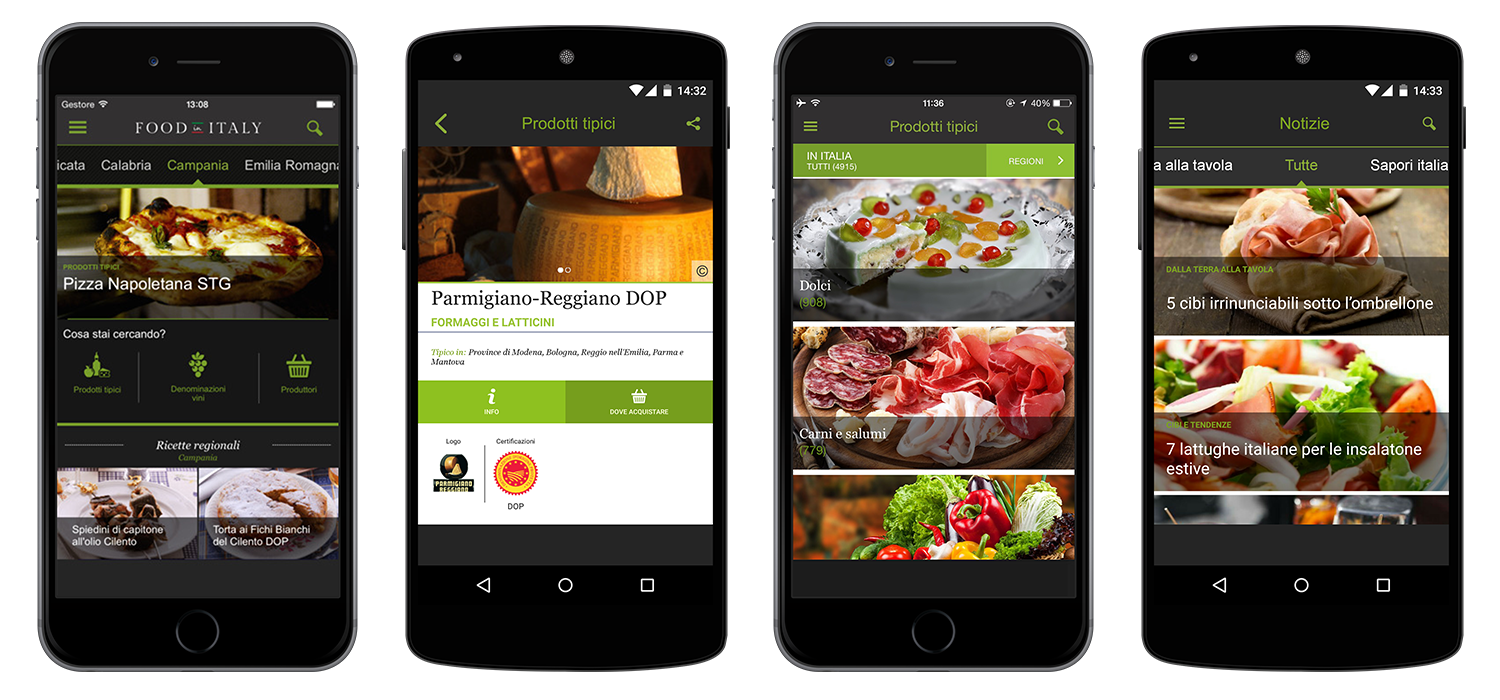 Result
The ItaliaOnLine app dedicated to Food is available for iOS and Android users. In addition, a few days after publication it achieved its first important result in terms of positioning in the App Store: it entered the Best New App category and quickly climbed the Italian rankings in the Food and Drinks Free App Category.