Objectives
Improve domestic wellbeing through a new remote control experience of household equipment and optimize energy costs through the possibility of preparing your house to welcome you however you wish.
Approach
The design of the Smart Stoves app has been one of the bigger challenges we have undertaken in the last year. We wanted to create a new experience for the end user, trying to humanize a traditionally foreign appliance to the dimension of connected devices: making dialogue between smartphones and heating possible.

Improving the experience and home-wellbeing, the main objective of the integration of technology into everyday routines and life has been the focus of the entire design process: interaction, software, hardware and design have evolved gradually through the study and analysis of the data produced and collected.
Execution
During the development of the Smart Stoves app we focused on four main aspects:
1. the seamless integration of technology with the hardware of heaters;
2. a thorough study of the User Experience;
3. the analysis of data produced by heaters to improve the performance of the smartphone-heater- cloud dialogue;
4. ASO optimization to ensure the best placement on the App Store.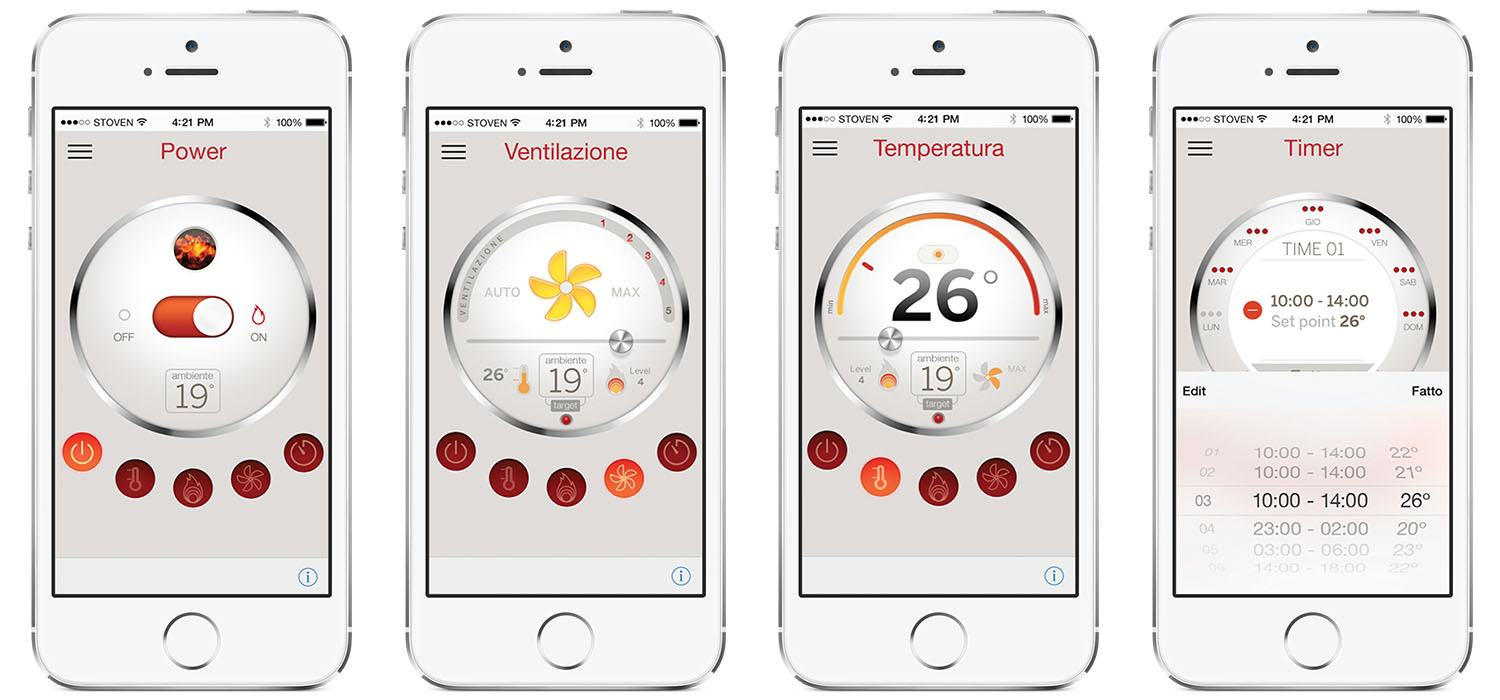 Result
The result is a technology integration project that combines the concepts of the Internet of Things, Customer Experience, and Interaction Design. The application provides users with a user experience and interface specially designed for mobile, which enables intuitive management of both the heater and of all the data that it generates.

In addition, the application integrates an intelligent system able to perform predictive analysis, offering the user information and configurations based on their personal and environmental preferences.