Objectives
There are millions of young middle school, high school, and university students who regularly enter the Skuola.net portal. These are users who regularly use the web and apps not just as a diversion or entertainment tool, but also to search for useful study information. Our challenge was to put Skuola.net into the pockets of every Italian student, through a smartphone application.
Approach
In collaboration with Skuola.net we have developed an app that conveys to your smartphone, in an intuitive and functional way, all the information on the world of schools and universities and the marketplace with student notes.
Execution
We have integrated the content present on the Suola.net portal with a mobile application that can provide a fun and engaging user experience. We have taken care of the design focusing on an optimal user experience.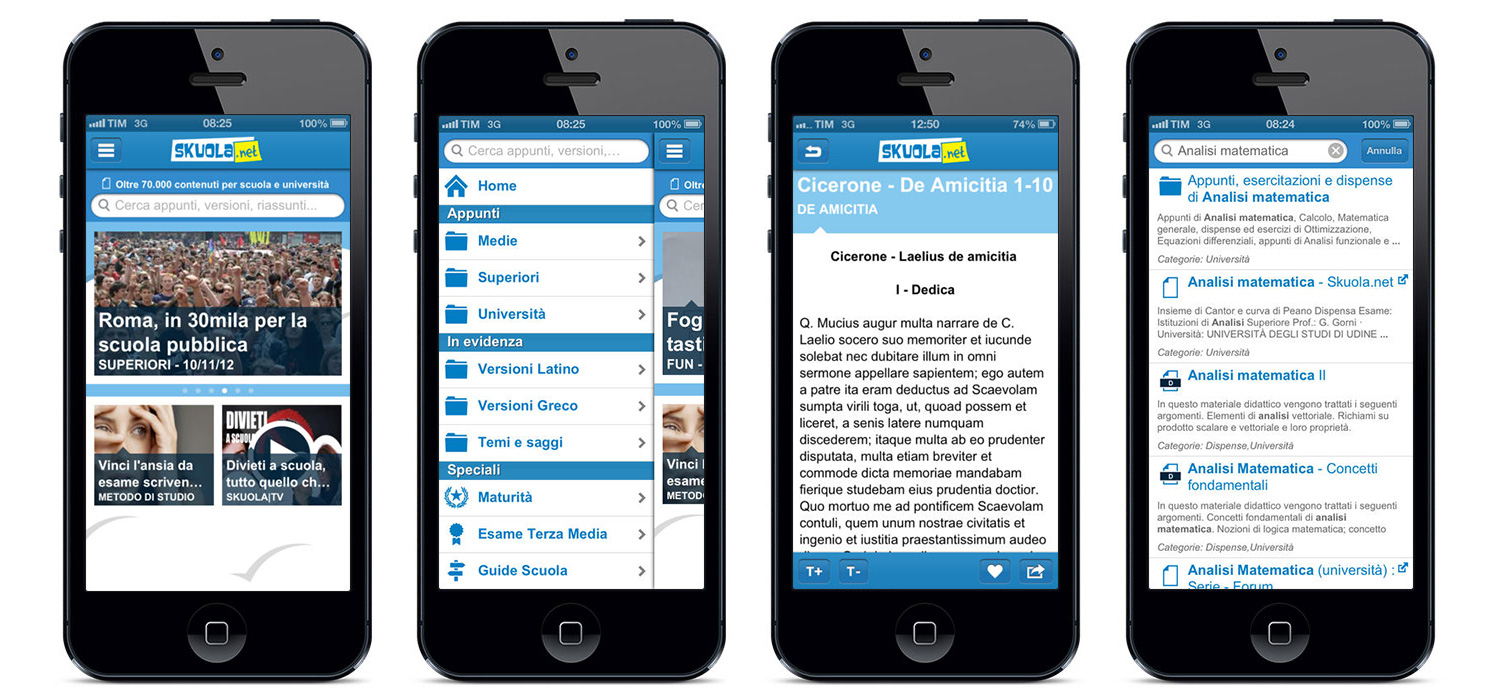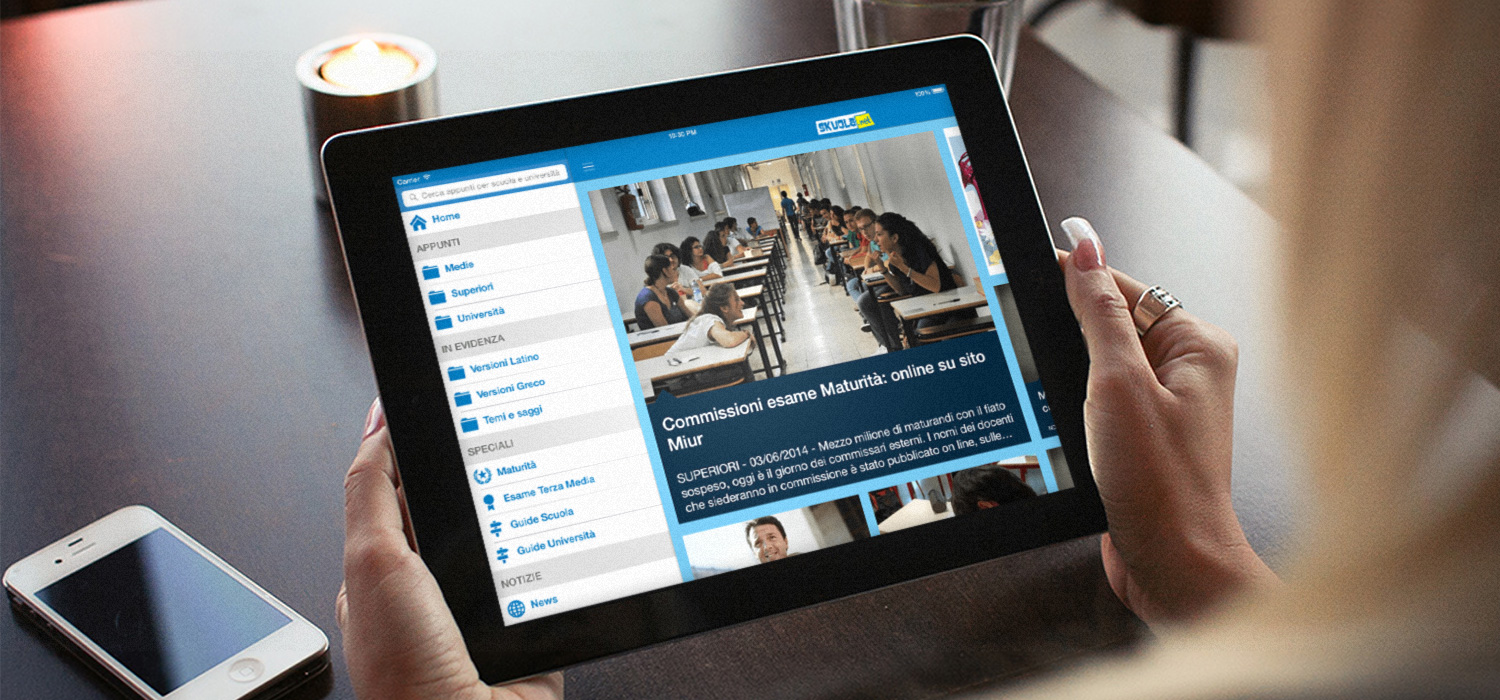 Result
We have created a shortcut tool to over 80,000 notes between versions, themes, term papers, school and university handouts, created by the largest community of Italian students. The application is a powerful engagement and branding tool for a target strongly loyal to the use of mobile devices and has led to a significant increase in access to the mobile platform's website.