Objectives
Enhancing the Todi Appy Days event through an integrated platform capable of offering a space for interaction between the event organizers, sponsors and users who participate.
Approach
We wanted to redefine the user experience by developing a mobile-friendly interaction environment with an information service for the event usable in real time.
Execution
We used our EventXP Framework to create an integrated infrastructure, totally accessible by Mobile, which allowed the Todi APPyDays organizers to enable an information channel in real time, to improve the interaction between speakers, sponsors, business partners and participants and to activate networking features.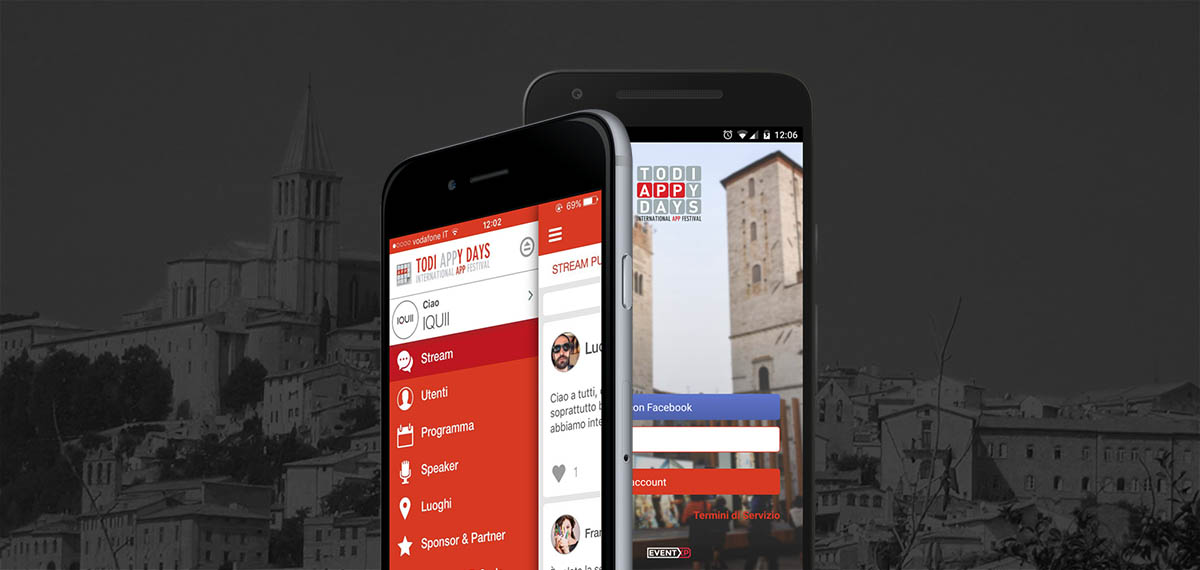 Result
The Todi APPyDays organizers have a backend that can be updated in real time, by involving users and informing them of all the activities planned during the event. The app also transforms your smartphone into a real digital badge that allows users to connect and interact with all the spaces and the content made available by the organizers.