Objectives
Dreamboard is the app through which you can keep track of your dreams and get to know yourself better. Dreamboard allows the creation of a personal diary able to give an exploratory quality to the important link of dream-like activities with the management of daily life, thus promoting a person's psychological well-being. Our goals have focused, on one hand, on optimizing existing iOS and Android mobile apps and, on the other, on the construction of an architecture and an appropriate database to accommodate the knowledge of the user, enabling complex analysis of numerous data volumes.
Approach
In the first phase of the project, we dealt with in-depth analysis of the first application data and flows. We decided to follow a very agile approach to efficiently realize the complex structure of the platform. In constant discussion with the Dreamboard team, we dedicated the second phase to the study of new flows and new user interaction modes. The implementation of new interfaces was therefore the culmination of a process entirely focused on improving the user experience.
Execution
We designed the new interface, in parallel with the implementation of new features and the development of new processes related to data acquisition, so as to facilitate the user in the data loading phase. This latter phase was very complex regarding the cognitive process level that needs to be executed quickly, so as not to affect the memory of the dream, and at the precise time of awakening.

We have created a bridge to bring all existing data into the new version with minimal impact to the end user and optimized the switching of data between the server and app for a better experience. In addition, we rewrote the entire app and website code, adopting the new reference standards: native code for iOS and Android apps, HTML and CSS3 for the website and user area, and Python for the back-end side of the server and API.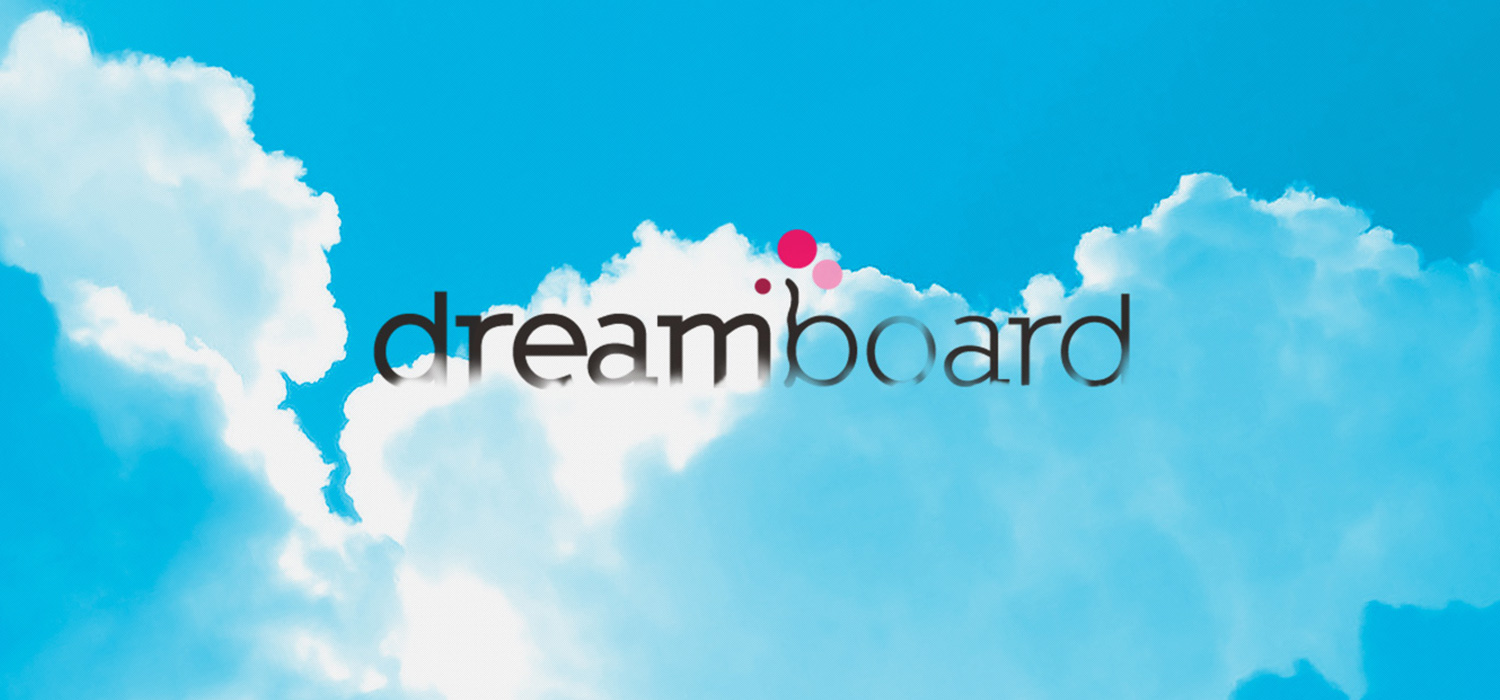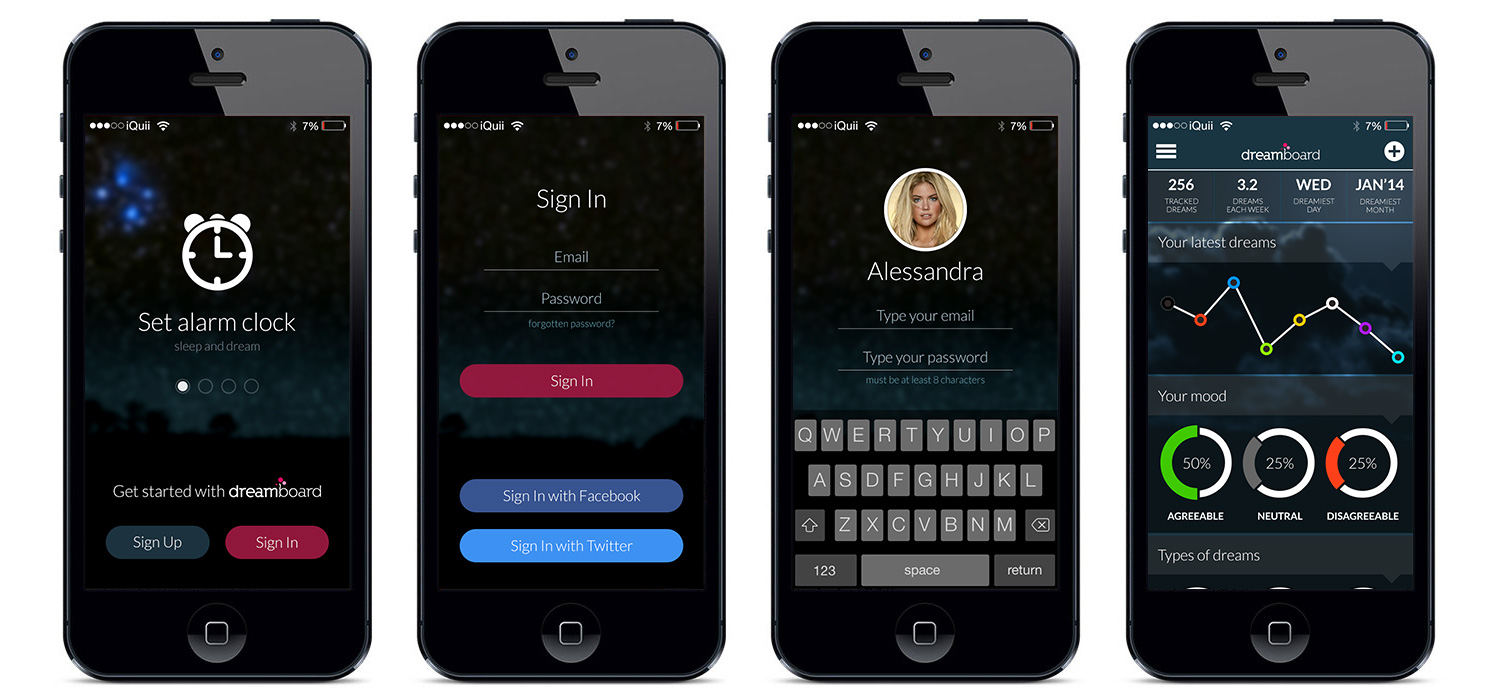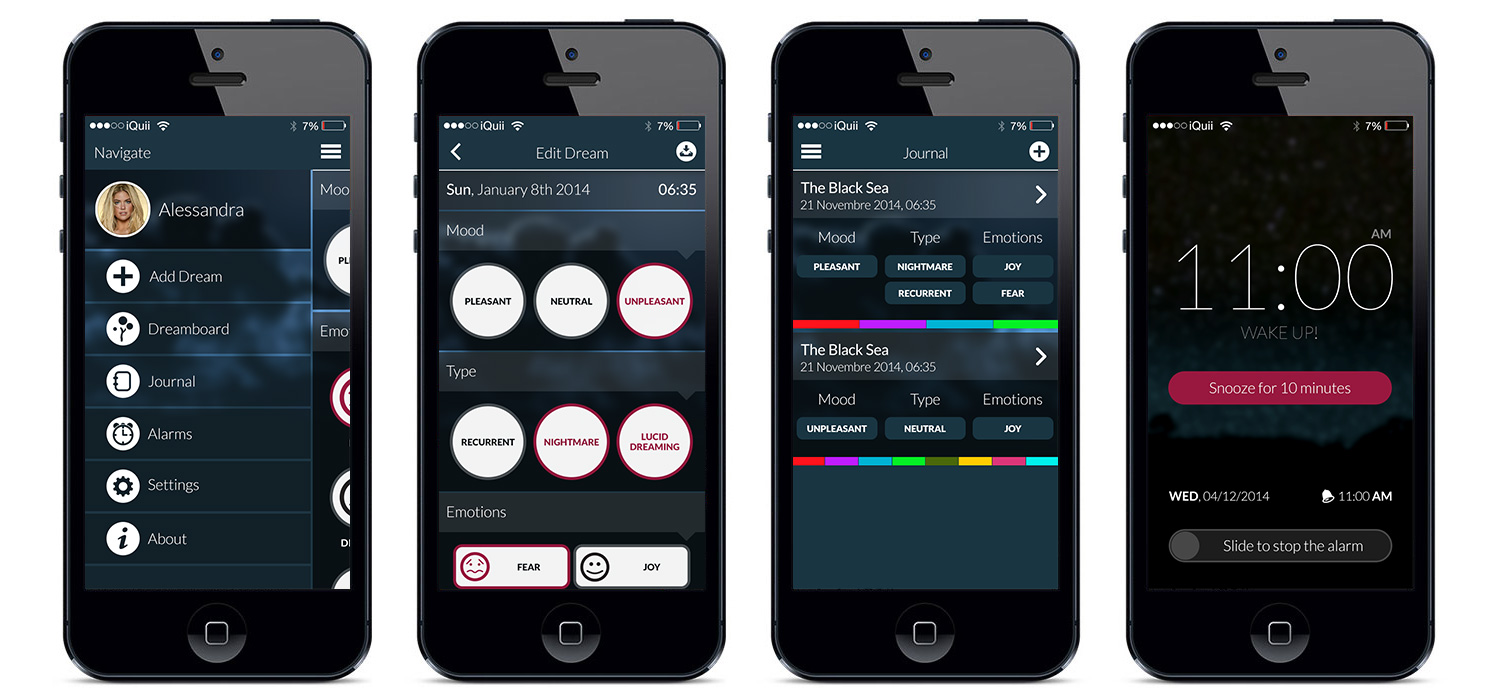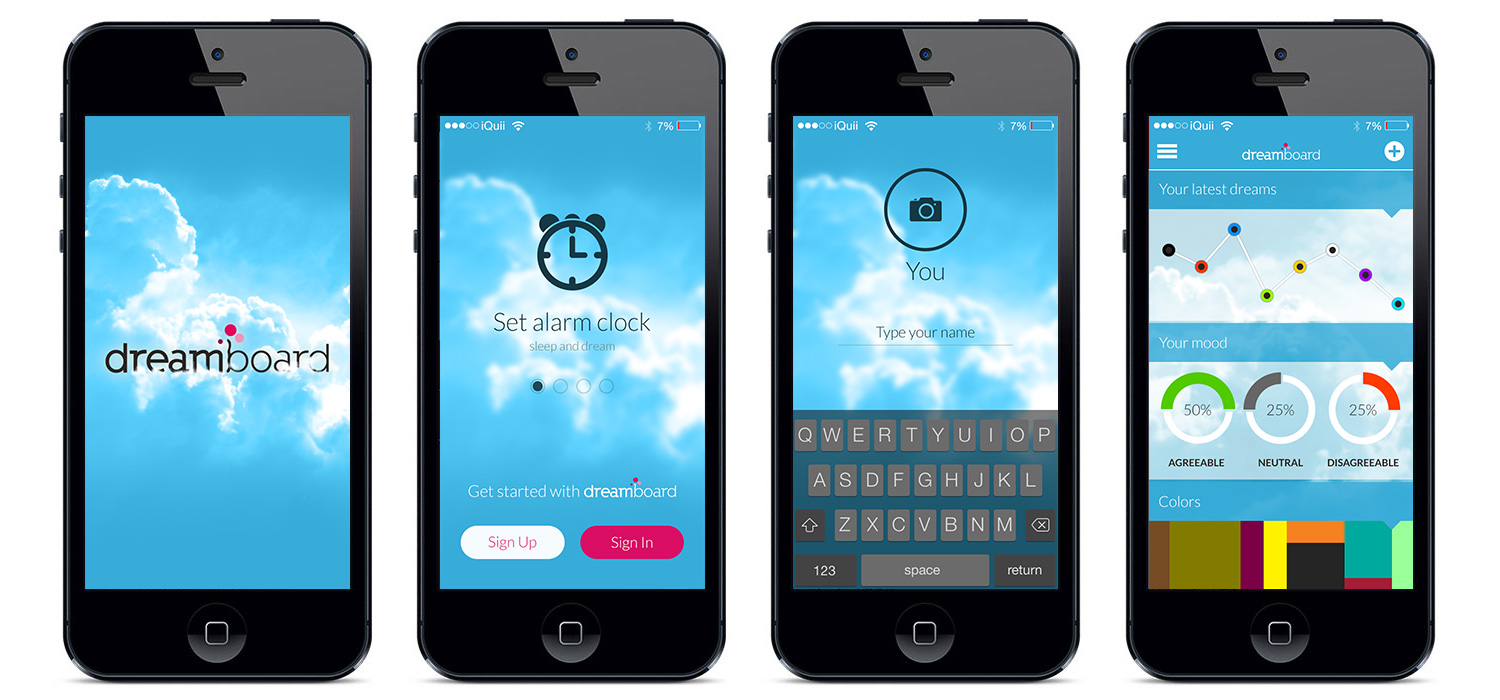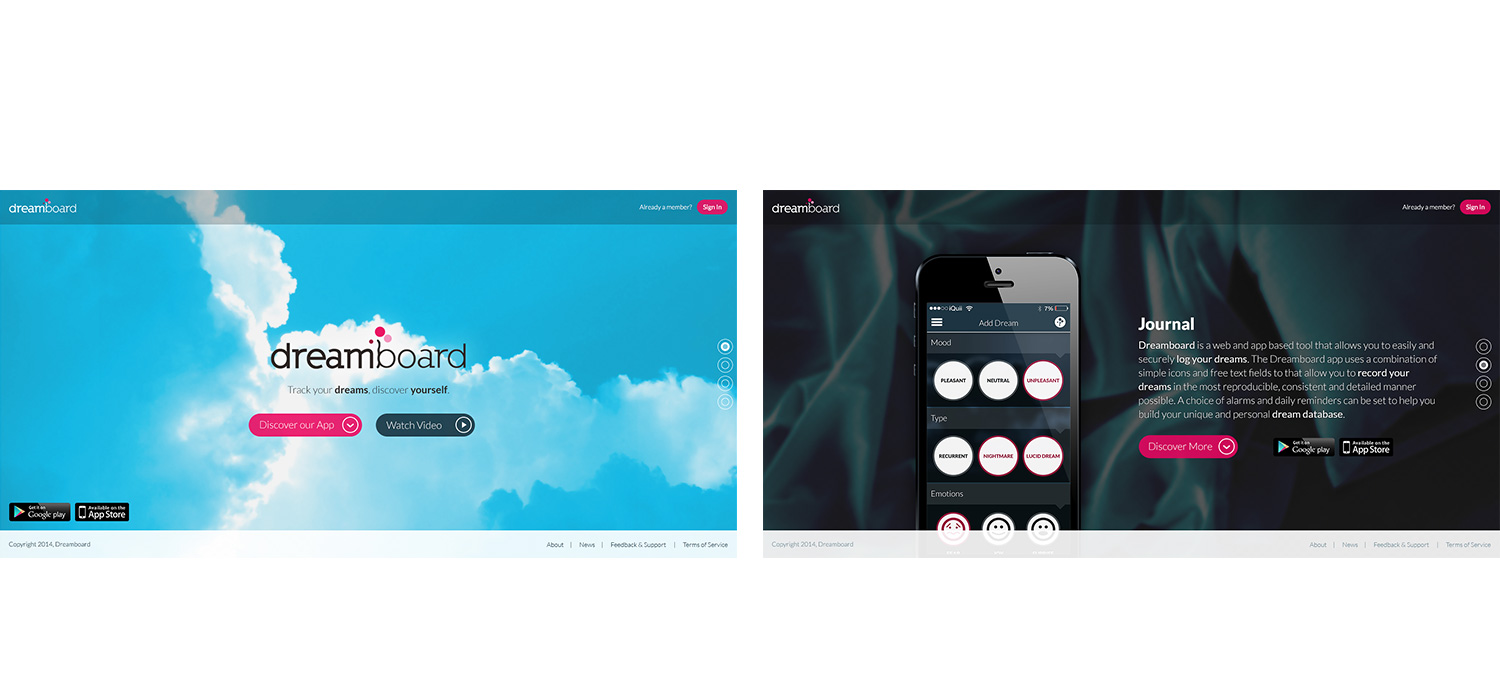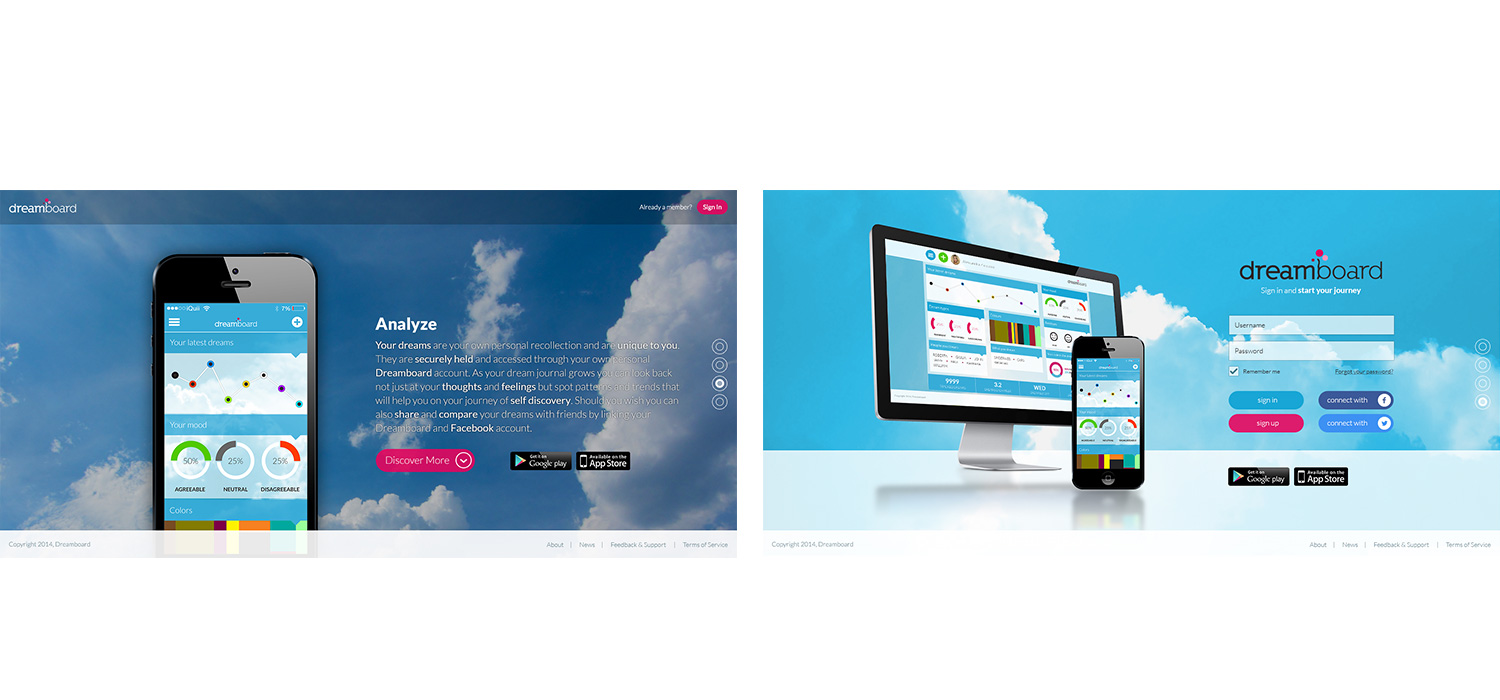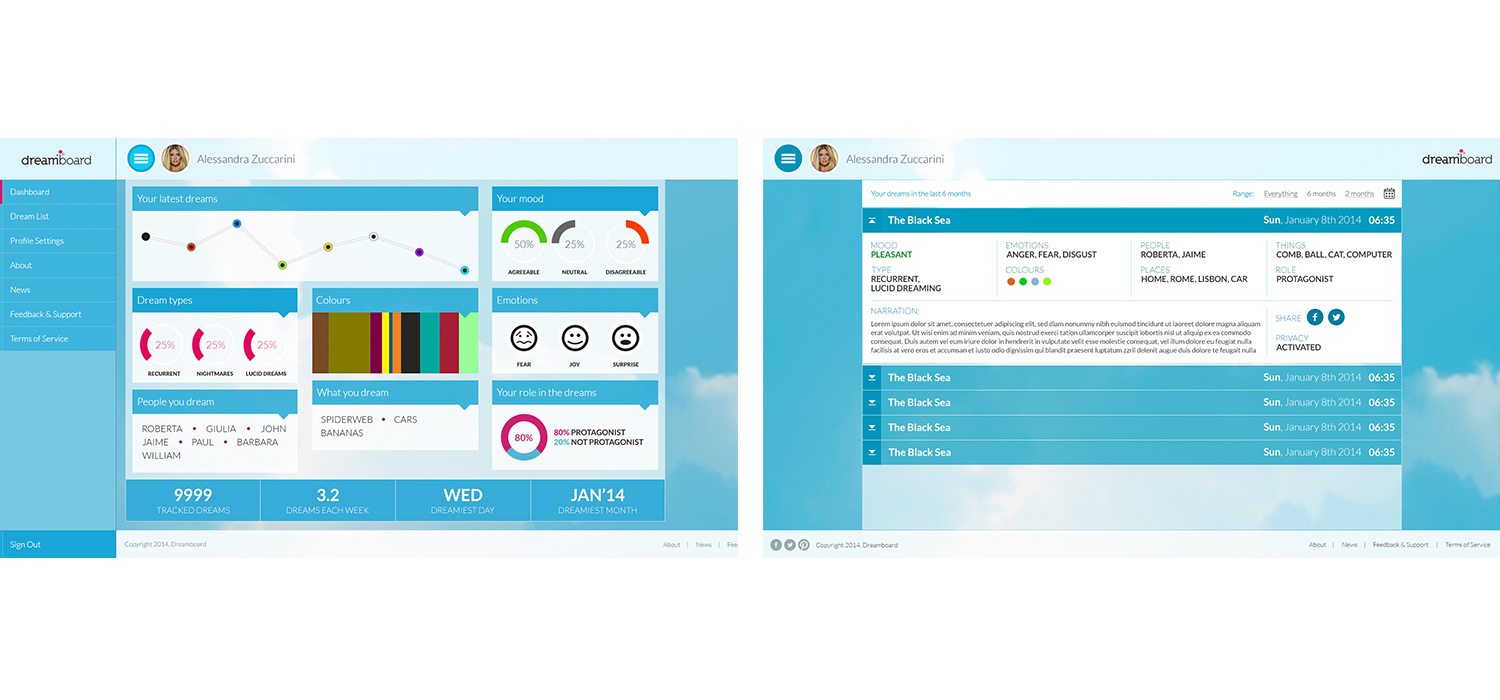 Result
With the new system, including the web and mobile platform, Dreamboard was able to tap into more profiled user data and has recorded an increase in the amount of dreams. The data in particular, endowed with a deeper structure, has become the subject of scientific study in Italy and abroad. We have also received positive feedback from the userbase that already used the app, and the growth of active users has increased.