Objectives
Two new episodes of the Inspector Montalbano TV series to be broadcast on Rai 1 in 2016, a TV series produced by Rai Fiction and Palomar, starring Luca Zingaretti, Cesare Bocci, Peppino Mazzotta and directed by Alberto Sironi. Montalbano is a detective/mystery series set in Sicily in the imaginary town of Vigata; the episodes are taken and adapted from the novels by Andrea Camilleri, published in Italy by Sellerio. The series is widely followed around the world, particularly on BBC 4, British public television.

The wait for one of the public's favorite programs, broadcast free-to-air during prime time on Italian public television, makes having a presence on RAI's official channels for the series on Facebook, Instagram and Twitter essential, with the aim of providing real-time information, news, updates and to increase the engagement of fans of the TV series.
Approach
The approach focused on creating an integrated Social Media Strategy that was not just an expression of the official voice of the series but also an informative and entertaining vehicle for aficionados and non-aficionados of Montalbano, of every age group.
With community management activities, digital PR and engagement we developed the project through the right combination of analysis, strategy and creativity.
Execution
Our work matured over several operational steps starting from the setup and supervision of official Facebook, Instagram and Twitter channels in order to create a reference point for the social media community. On the one hand, we worked on the sharing of relevant information and updates on the TV series, from creating milestones that contain all of the series history on the Facebook fanpage to the launch of the new episodes.

On the other hand, our activities focused on community involvement through the sharing and creation of content with a strong emotional impact. On the Facebook page an app was integrated that gives users the opportunity to participate in the quiz 'How Sicilian Are You? And... How Well Do You Know Montalbano?, with a series of questions updated weekly on Montalbano and Sicilian customs and habits.

We also implemented a photo contest with the prize of 'Dinner with Montalbano and some cast members' launching on Instagram and Facebook with the hashtag #SicilianoSono (#IamSicilian).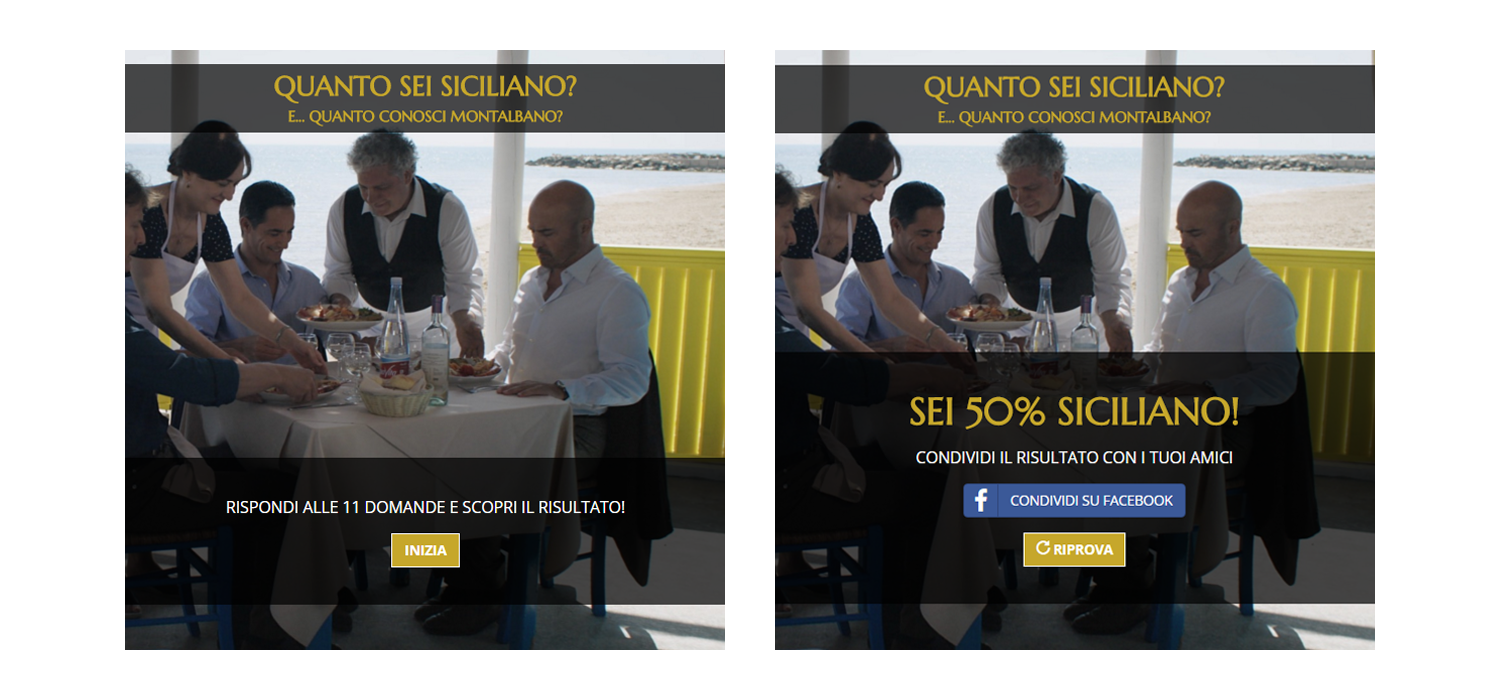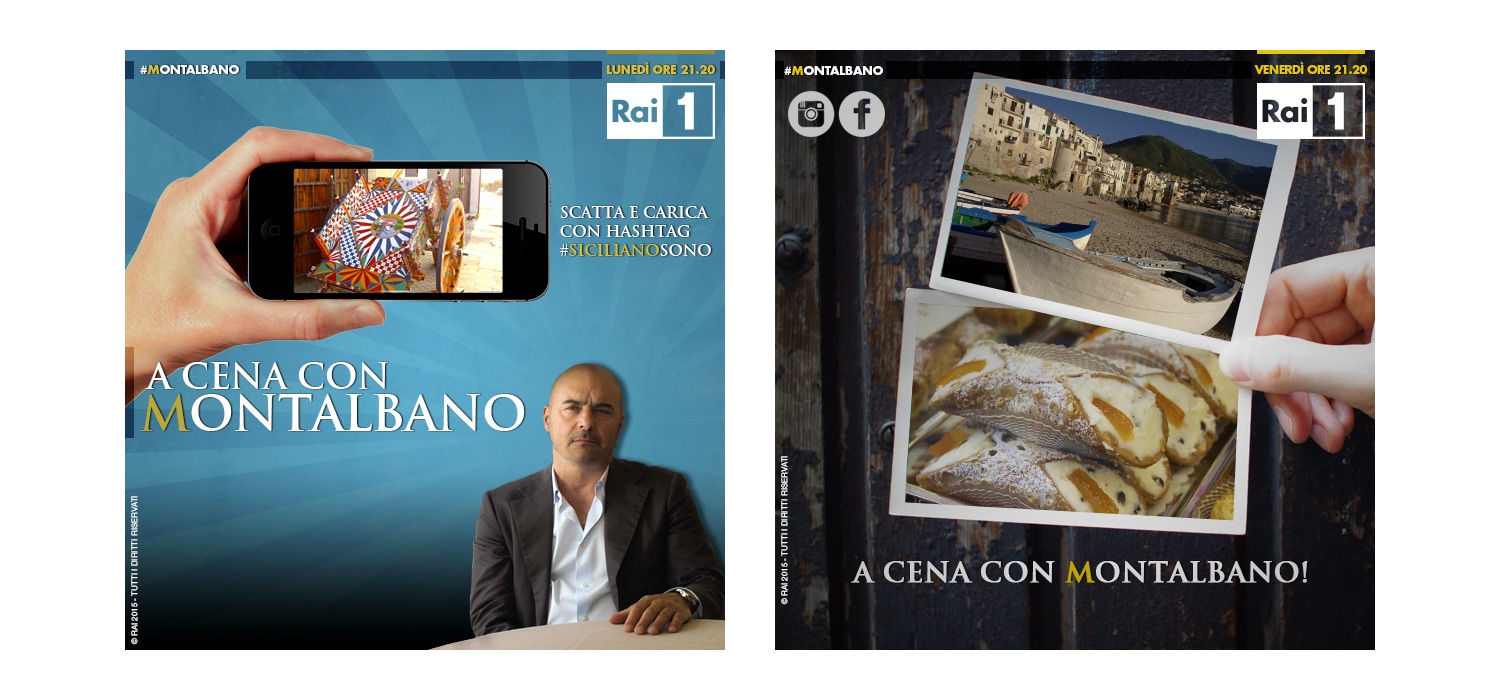 Result
We involved over 1,000,000 people on social networks during the period of the transmission of the two new episodes, before settling on an average of 700,000. The fanpage, starting from zero, exceeded 74,000 likes and over 13,300 people played the App Quiz 'How Sicilian are you?', and 1,978 photos with the #SicilianoSono hashtag were uploaded to Instagram by participants in the photo contest.

We entered the Italian Top Trending on Twitter 5 times out of the 8 episodes broadcast, we live- tweeted all the episodes with more than 1,550 tweets. We got 4216 new followers on Instagram.