Objectives
Realize an official price comparison of the GDO chain to meet the needs of consumers, whose purchasing behavior is increasingly characterized by caution and rationality in the choice of products.
Approach
We devised an app, in partnership with "Risparmio Super" (Super Saver), with an intuitive and fast interface, able to not only provide real-time information on products to be compared, but also to directly enable consumers in the reporting of prices observed in stores.
Execution
The Risparmio Super app is the first dedicated to the comparison of prices for food and home appliances and uses the smartphone's camera as a barcode reader to capture product information and relay prices to the user. We use the GPS antenna of the device to implement a geolocation system that allows consumers to obtain information about stores closest to them that offer the same product at a lower price.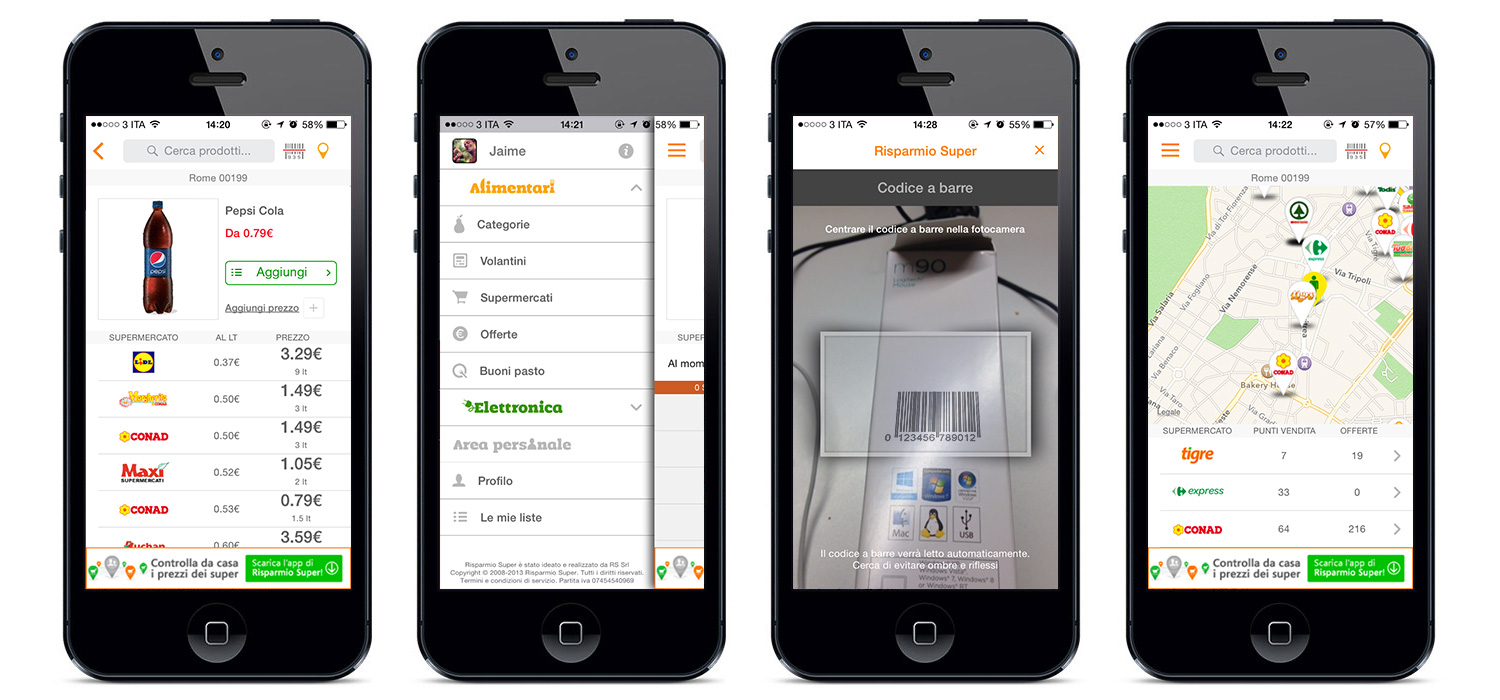 Result
Thanks to the Risparmio Super app you can find out which supermarket is the cheapest – Auchan, Carrefour, Esselunga, Coop, DeSpar and many others – both for food and for electronics. Through the app you can search for a product, compare prices between several stores, create a shopping list and find the cheapest store near your location. The Risparmio Super app also lets you view flyers with special offers, report the price of a product in the database and to create your own custom profile.