Objectives
The new Apple TV is designed as a real home entertainment and connection hub, destined to innovate people's experience within the home environment.

In the wake of this transformation that we were already involved in, we have created the TombolaTV and Tombola Nerd apps in order to bring the Christmas tradition to Apple TV screens.
Approach
We wanted to innovate the traditional rituals of the friendly game by developing two different versions of Tombola TV: the classic one with the "Neapolitan Smorfia", dedicated to the whole family, and that of the Nerd for those who want to add a geek twist to Christmas evenings.
Execution
We focused on redefining the game experience through the use of Apple tvOS for the development of the TombolaTV application.

You can use your smartphone (iPhone, Android, Windows Phone) as a folder, by scanning the QR Code that appears on the TV.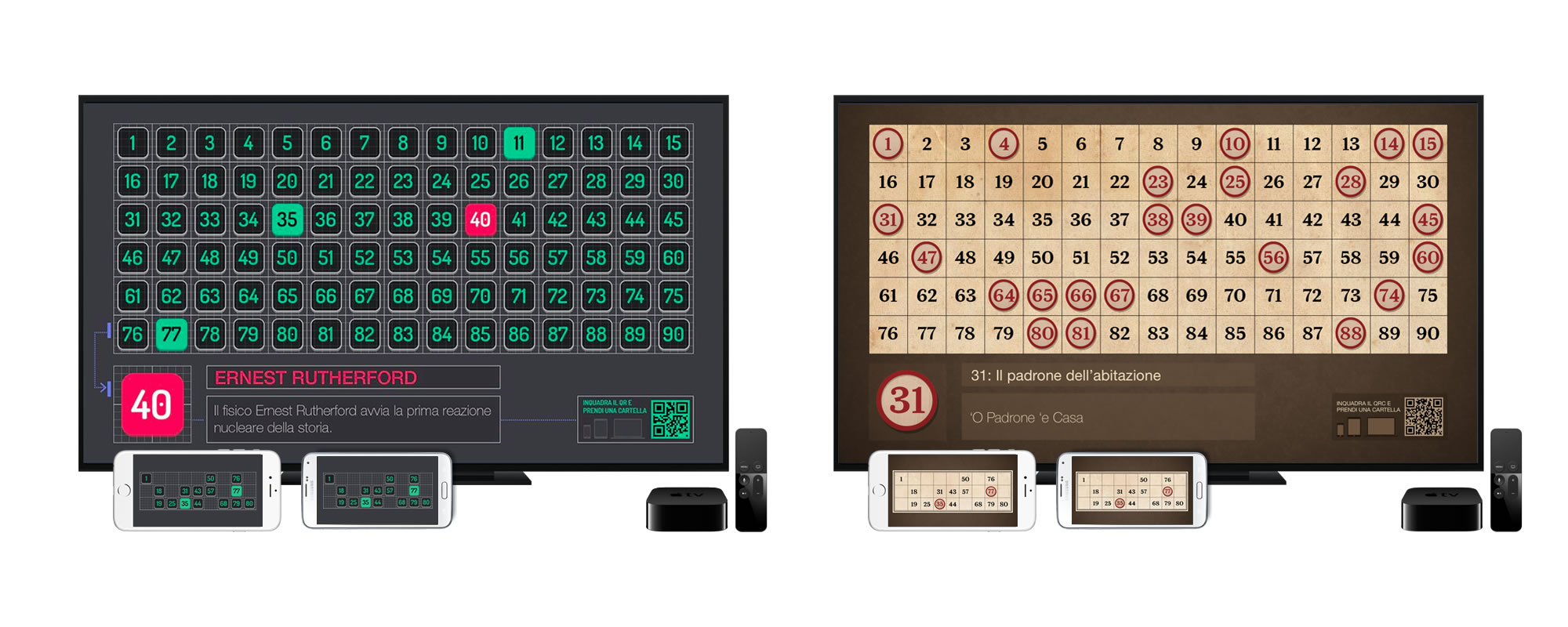 Result
The game board is directly visible on Apple TV along with the QR code for instant access to the game folders, and is easy to use with any device such as iOS, Android and Windows smartphones and tablets.

Apple TV extracts numbers randomly while Siri reads them out for an even more interactive and engaging experience.

With tombola on Apple TV, you can consistently and simultaneously control the numbers that come out on the board so as not to lose track, and mark the numbers extracted directly onto the folder that appears on your device.