Objectives
On the 50th anniversary of the meeting in Jerusalem between Pope Paul VI and Patriarch Athenagoras, Pope Francis went on a pilgrimage to the Holy Land covering Jordan, Palestine and Israel. On the occasion of this trip, followed by millions of faithful around the world, Vatican Radio expressed the need to create a website for easy reference, easily usable even on mobile devices.
Approach
To follow the intense schedule and appointments of Pope Francis we created a back-end that optimizes the integration and real-time management of structured information, so it can be quickly consulted by the faithful scattered over five continents.
Execution
We made a responsive, multi-lingual website, accessible natively even via mobile devices, with the aim of conveying the following information: The tour program, the official anthem that accompanied the pilgrimage, the history of Popes in the Holy Land, live streaming of Masses and public meetings.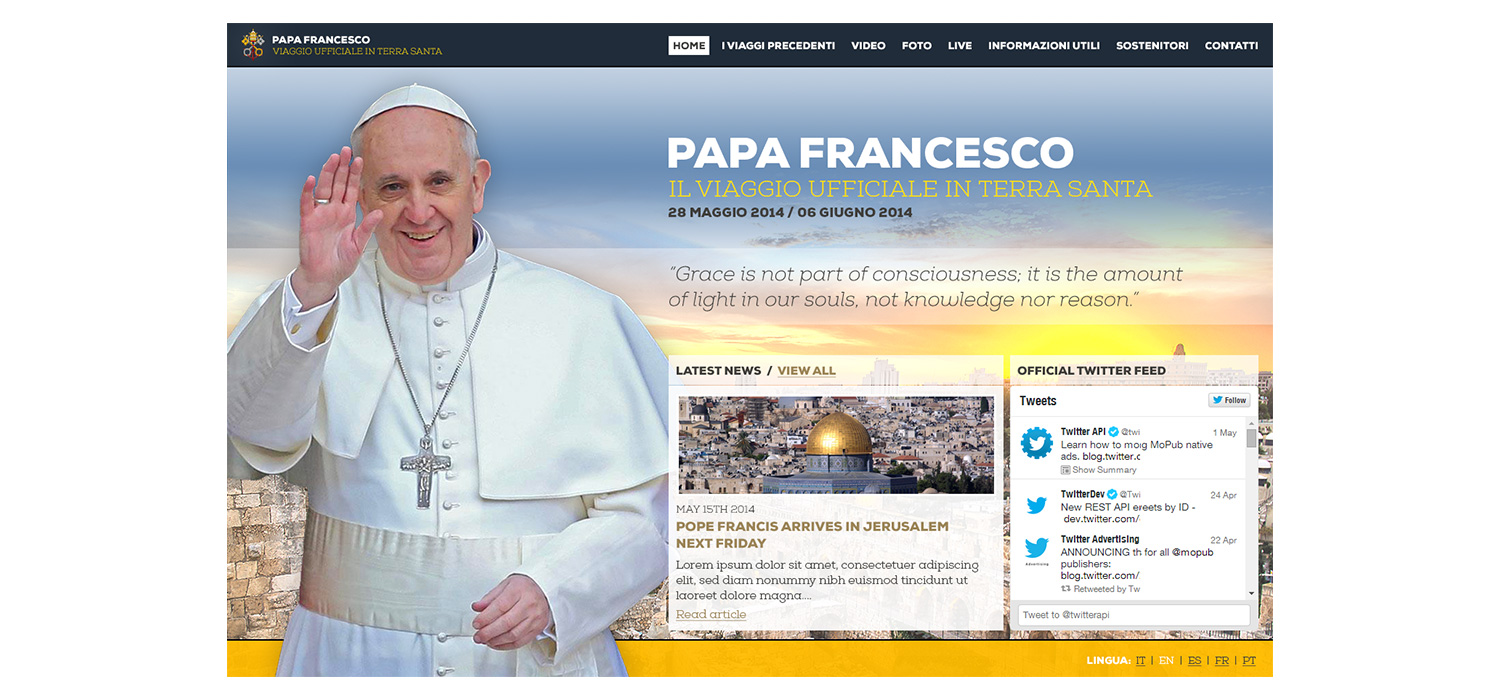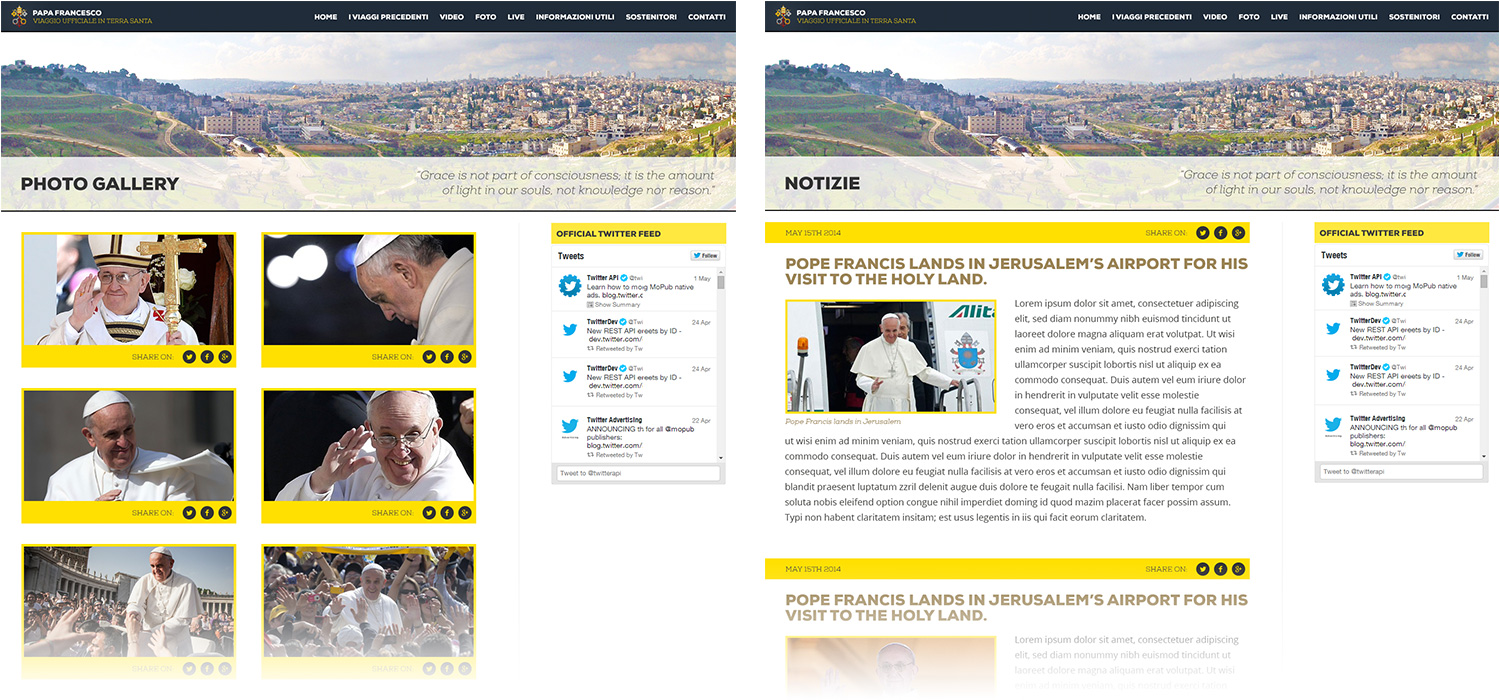 Result
The faithful had the opportunity to follow Pope Francis during his itinerary, with the opportunity to share, on their social media profiles, all the information on this historic trip to the Holy Land.